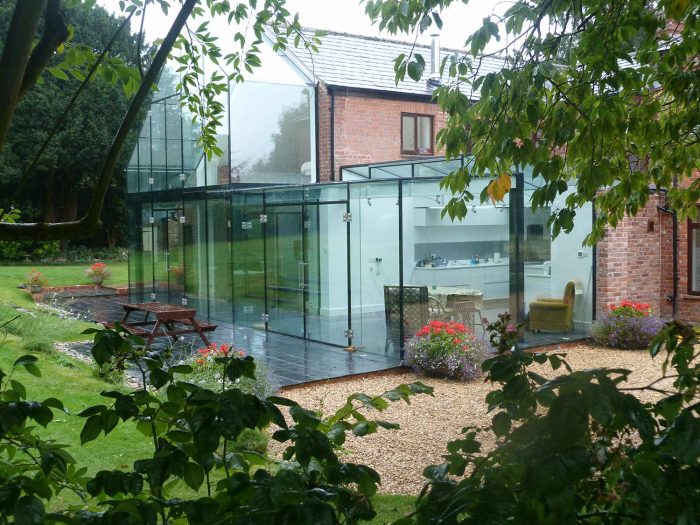 Building a Glass Box Extension allows you to expand the building and create more internal spaces,
Morelight can a provide a full design package using the latest technology. Our team work together with the client to achieve maximum satisfaction.
We can create a clear frameless space by using strong frameless structural glass with glass support beams and fins, Our structures come complete with hinged glass doors however we can also incorporate slim line sliding and bi-folding doors into our structural glass extensions.
We can supply coatings for the glass, like solar protection to help with the temperature, maintenance and cleaning.
If you would like anymore information on our Glass Box Extensions please contact us we will be more than happy to help.